2 hour Hypnosis Session to Stop Smoking
Virtual Appointment
$250
I help people stop smoking all around the world
2-hours Smoking Cessation Treatment
is just as effective online
Please call to inquire and schedule your Smoking Cessation: 213-921-1667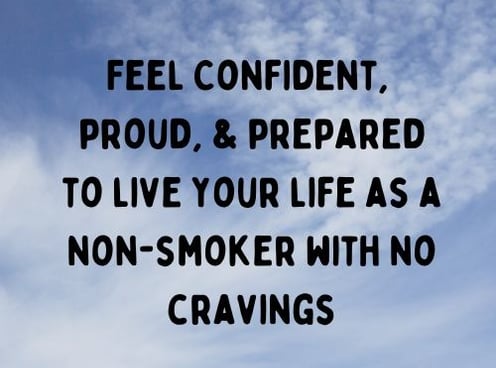 I also offer a pre-recorded program if you want the session for a later time. This is the exact session I do for my in person clients. You will receive step by step audio downloads to follow for your 2 hour recording for $69
If you are in San Miguel de Allende, please call me to schedule your in person 2 hour smoking cessation appointment +52 415 124-3322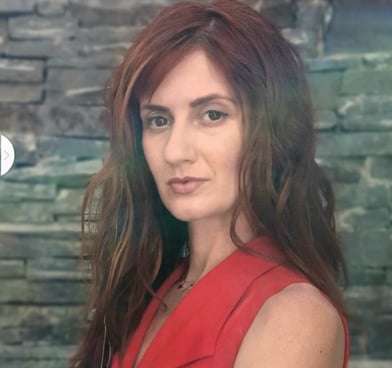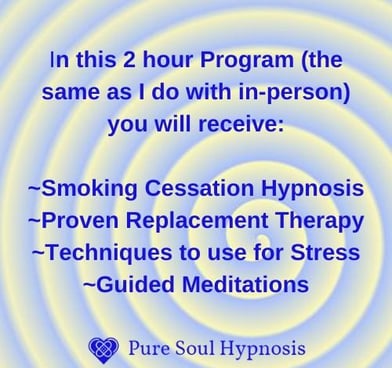 Your Stop Smoking Specialist
Hi! My name is Annie Latta. I am helping people quit smoking with hypnosis. With hypnosis, we can eliminate cravings, minimize the symptoms of withdrawal, and make the whole process much easier for you. Hypnosis is equally effective for quitting vapor/electronic cigarettes
I can see you virtually via Zoom or Skype. Virtual hypnosis is just as effective as in person. All you need is a computer or smartphone with a camera, comfortable chair, and make sure that no one will disturb you at the time of your session.
Call for your free phone consultation and see if hypnosis is right for you: 213-921-1667. Keep in mind that I do not accept everyone as my client. Hypnosis may not be effective for people that use certain drugs, suffer from bipolar disorder or schizophrenia.
Lack of commitment, unwillingness to take responsibility for your choices and actions, a habit of making up excuses, and blaming others for your troubles is a sure way to a failure. No amount of hypnosis can fix that.
My program is for you if you are ready to quit smoking if you are ready to take full responsibility for your success, and you understand the importance of following my instructions and using the techniques I will teach you for a few days or maybe even weeks after our session. Understand that hypnosis is not a magic wand, it cannot force you to stop smoking but it certainly can make it much easier.
Dear Anne,Just checking in and confirming I remain tobacco free now 37 days since our session. I can't thank you enough.
- Mark Deantwort
Join me in celebrating one week of being tobacco free. I can't thank you enough! We were at a nice winery for lunch on Sunday afternoon with some Friends. Someone was smoking and it made me náuseas and pissed off. That someone was me eight days ago.Thanks for sending the Light Meditation. It works perfectly with my Sierra Leone waterfall experience.We'll be in touch about some more sessions together.
- Jan Auman
Link to my Youtube Channel